Welcome to Dentutopia!
To learn more about Dentutopia watch these short interviews with the Founders
An Interview with Dr. Aldo Leopardi, Founder of Dentutopia.
An Interview with Dr. Emilio Arguello, Founder of Dentutopia.
Learn new techniques from international educators.
FOR A LIMITED TIME.
EARN 1.7 CE CREDITS FOR

FREE
Restorative Considerations in Clinical Implant Dentistry

Program Description: Implant therapy involves a surgical and restorative component. This course focuses on emergence profile and impact on abutment/restorative design. Although it has been well recognized that it should be prosthetically driven, much of the discussion in continuing educational forums centers around the surgical portion of the treatment. As significant as this is, it is the implant restoration that patients are desiring, and which will dictate definitive treatment short and long-term outcomes. The purpose of this presentation is to discuss recent concepts in abutment/restorative design that facilitates long term aesthetic and functional outcomes, protecting and maintaining the bone-implant interface.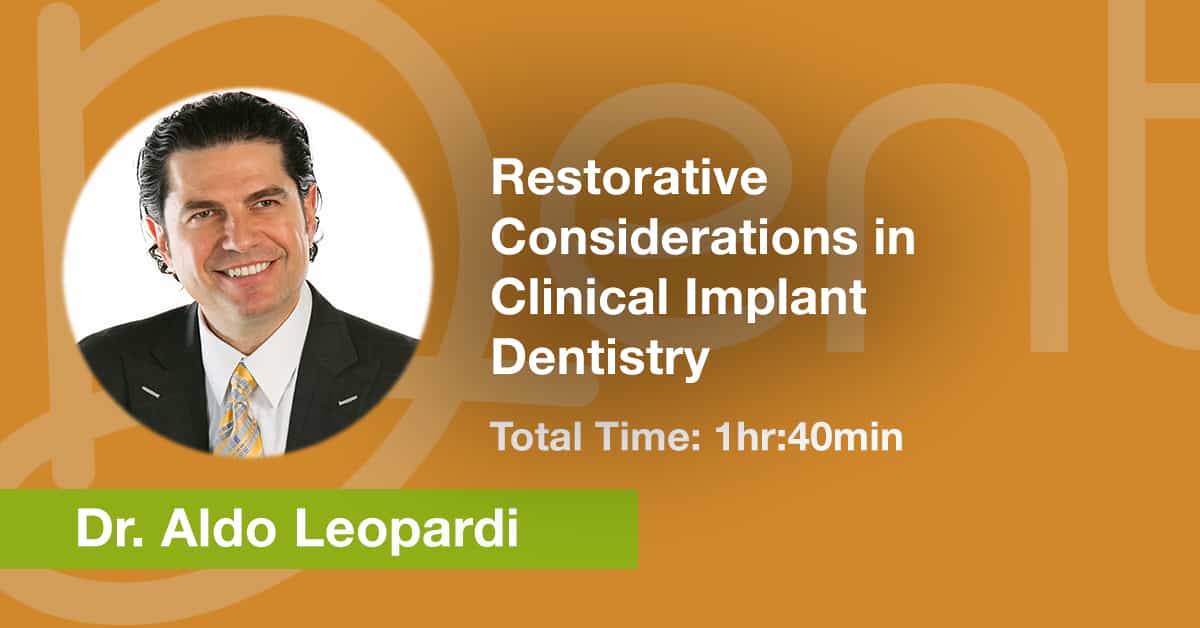 Restorative Considerations in Clinical Implant Dentistry
USE CODE AT CHECKOUT:

dentgen02
Anterior zone treatment planning update
Abutment biologic width concepts: emergence profile factors
Clinical restorative considerations and techniques from the time of implant uncovery, provisionalization and definitive restoration